If you need a quick refresh without the hassles of travel and planning, you're lucky to be in Tokyo where the staycation options are endless. Any of the city's luxury hotels can offer a fancy room and access to various amenities for a night or two, but a handful will take this a step further with package deals that include experiences and activities. If you'd rather leave package deals aside and explore on your own, take your pick of hotels with special flair, making them worthy of being a destination themselves. From central Tokyo to the outskirts, here are the top deals for all inclusive activity-filled staycations close to home or destination hotels worth the extra time.
Package Deals
・Palace Hotel Tokyo: Refresh Mind and Body with the "Energizing Tokyo" Package
Refresh with an all-inclusive package including 2 nights of accommodation with breakfast, your choice of a 90-minute spa session at the evian SPA, and 3 hours with a rental bike. The spa treatment can be a massage/traditional Japanese "seitai" (acupressure) combo, a celestial therapy massage for metabolism booting, or muscle-relaxing therapy. That's a perfect weekend mix of adventure and relaxation, plus some add-on options to suit your tastes in health and wellness, including kayaking and jogging tours, a swimming session with a former Olympic swimmer, or the "aqua relaxation experience", which is described as a combination of water therapy and your choice of massage and/or other body treatments.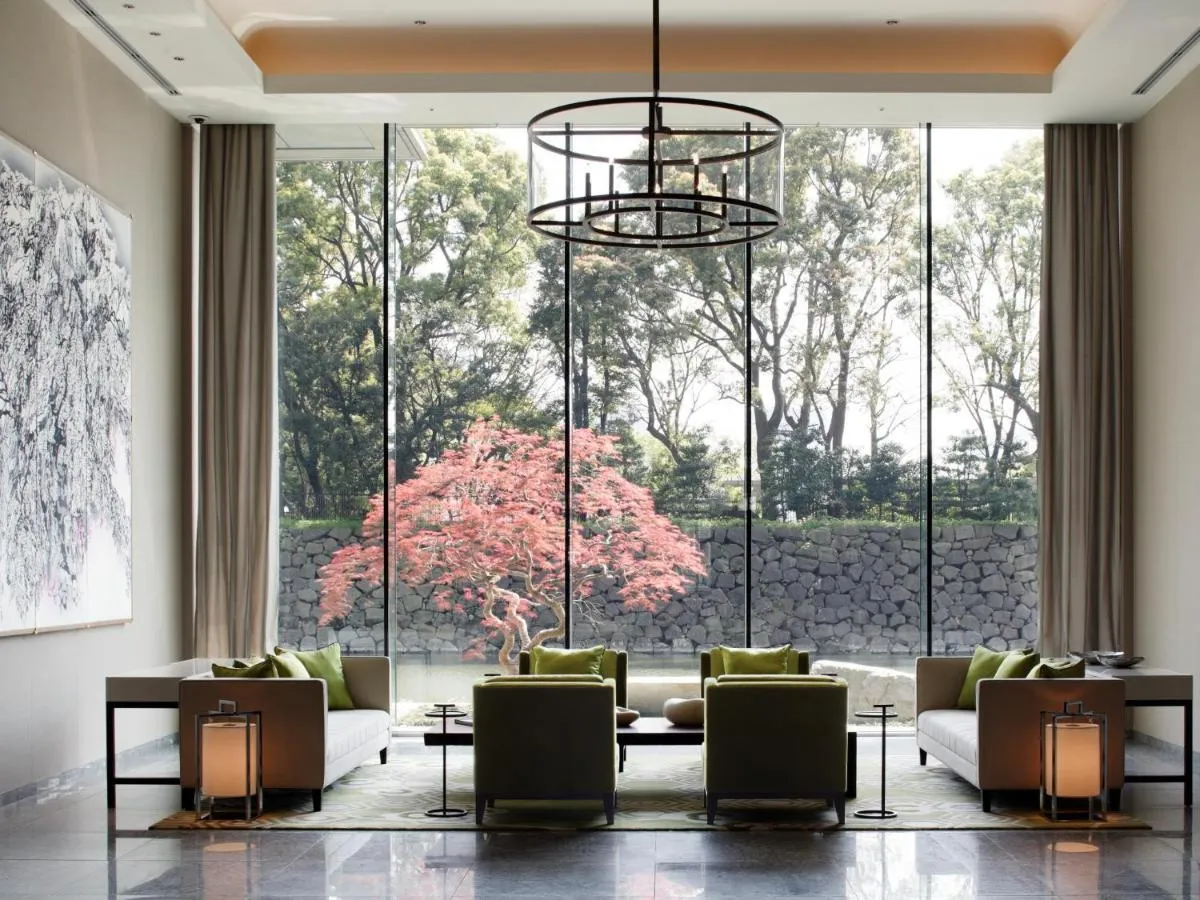 If you're wanting some culture, try a Japanese zen meditation session or private tea ceremony experience. Palace Hotel offers a handful of other package deals for tourists and Tokyo-ites alike, but this is the best for getting your staycation's worth.
Name
Palace Hotel Tokyo (Booking.com)
Address
1-1-1, Marunouchi, Chiyoda City, Tokyo
東京都千代田区丸の内1-1-1
Price
2 nights package from JPY 172,000
・The Westin Tokyo: Take Your Pick at an Old Favorite
The ol' reliable Tokyo Westin is a clean and comfortable business hotel that doesn't promise any ultra-modern amenities or cutting-edge technology, but don't overlook the deals that you can catch here. They're offering three different packages for whatever your staycation vibe is, from the basic accommodation with meals to the "gourmet experience" package, a foodie dream offering terrace breakfasts with garden views and your choice of a multi-course gourmet dinner. If you're less food centric, the "revitalizing stay" package pairs a 60-minute spa treatment with a luxurious room stay. The central Shibuya location makes it an ideal choice if your vacation needs to look more like a quick, close-to-home refresher.
Name
Westin Tokyo (Booking.com)
Address
1-4-1, Mita, Meguro-ku, Tokyo
東京目黒区三田1-4-1
Price
Packages from JPY 32,000 per night
Unique Stays
・Onsen Ryokan Yuen Shinjuku: Experience Japanese Beauty and Tradition
Find this special pick in bustling Shinjuku, where you would never expect to find such minimalism and tranquility. This ryokan's gorgeous modern take on traditional Japanese style creates the perfect backdrop for a staycation that manages to take you as far from city life as possible, despite its central location. The open-air onsen has an incredible, sweeping view of the city and is filled with healing spring water from Hakone. The restaurant is serving up delicious, traditional Japanese meals with fresh seasonal twists. There are six room types to choose from, all with city views and thoughtful touches for the most comfortable and relaxing stay possible.
・Shukubo Komadori-Sanso: the Mountain Escape
If this mountain view isn't enough already, there is more to love about Shukubo Komadori-Sanso, which is snuggled atop Mount Mitake and thus surrounded by gorgeous views and quiet nature. Mount Mitake is in the westernmost part of Tokyo, the Okutama region, and is reachable in under 2 hours from central Tokyo via the JR Chuo Line, so you can refresh your mind in the charming natural surroundings. It's not especially modern and deluxe like some of the others, but it brings all the cozy and traditional vibes, with tatami-mat rooms and futon beds (rumored to be extremely comfy). Unwind in the public baths after hiking at one of the many conveniently accessible hiking trails. You won't believe that you're still in Tokyo!
Name
Shukubo Komadori-sanso (Booking.com)
Address
155, Mitakesan, Ome-shi, Tokyo
東京都青梅市御岳山155
Price
Rooms from JPY 6,700 per night
・Ryokan Cyashitsu Asakusa: A Modern Ryokan in the Old City
Cyashitsu Asakusa isn't currently offering any package options, but this is a special opportunity for a stylish and comfortable ryokan experience in one of the city's most unique areas. Asakusa has the vibe and aesthetic of an older Tokyo, where you can find traditional craft shops, street food, and ancient temples. Explore iconic sights before relaxing in your private, open-air bath with a view of the Tokyo Skytree. Lounge in the tea room, dine on traditional meals in the comfort of your own room, and make use of the chic terrace and bar.
Name
Cyashitsu Ryokan Asakusa (Booking.com)
Address
3-32-12, Asakusa, Taito-ku, Tokyo
東京都台東区浅草3-32-12
Price
Rooms from JPY 13,200 per night
・Azabu Ten Tokyo: Get Cozy in your Picture Perfect Boutique Room
Small-hotel hospitality and natural vibes make a perfect place for relaxing or working, if all you're after is an aesthetic and accommodating getaway. Every part of this hotel is seriously gorgeous, each of the boutique rooms is unique, and even spacious family rooms are available. The hotel has a hot tub, garden, and rooftop terrace for work and play. Take a long weekend in your spacious, naturally lit bedroom and soak in the tub in a luxurious full-granite bathroom to feel like royalty.
Name
Azabu Ten Tokyo (Booking.com)
Address
2-26-8, Higashi Azabu, Minato-ku, Tokyo
東京都港区東麻布2-26-8
Price
Rooms from JPY 35,100 per night
・Park Hotel Tokyo: Art from Lobby to Room
Park Hotel takes décor to the next level with an interior that is art in itself. On the "artist floor", traditional Japanese themes such as geisha, "sakura" (cherry blossoms), and Mt. Fuji are brought to life by noteworthy Japanese artists, so each room is painted and decorated floor-to-ceiling to theme. The "standard floor" rooms are no less modern and comfortable, and all the rooms have an incredible view, with Tokyo Tower on one side, and the bay and Hamarikyu Gardens on the other. You can also enjoy an amazing breakfast from the 25th floor with a view of the Gardens. Step outside to explore Shimbashi, where your entertainment options will definitely not be lacking, but with a Thai-style spa, in-house art gallery, a chic 25th floor lounge, and multiple fine-dining options, you probably won't need to.
Name
Park Hotel Tokyo
Address
Shiodome Media Tower, 1-7-1, Higashi Shimbashi, Minato-ku, Tokyo
東京都港区東新橋1-7-1 汐留メディアタワー
Website (English)
https://parkhoteltokyo.com/
Price
Artist rooms from JPY 30,000, standard rooms from JPY 20,000
Ready for Your Tokyo Staycation?
As you can see, there is truly a staycation option for everyone among Tokyo's diverse districts. For maximum relaxation and minimal planning, opt for a package deal in central Tokyo. If you want to be free to explore, take your pick of a unique hotel in one of the city's cultural centers for a vacation at home. Either way, you can't go wrong with any of these picks for a staycation that will take you far away from home without leaving the city.
If you want to give feedback on any of our articles, you have an idea that you'd really like to see come to life, or you just have a question on Japan, hit us up on our Facebook!
The information in this article is accurate at the time of publication.